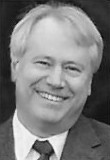 I just found out that Don Garlington's commentary on Galatians is available as a free PDF from the Paul Page. It appears to be his contribution to the forthcoming volume 11 of the revised EBC rather than his 2002 Galatians commentary or his revised 2004 commentary, since it has citations from sources in 2006. I'm not positive on this, but it seems fairly likely. Regardless of which one it is, it's worth downloading for future reference. For those who aren't aware: Garlington supports the essence of the new perspective.
Update: The Paul Page is rather sporadic. It took me numerous attempts before being able to access the page and the PDF. It appears they are upgrading their server software or having problems. In the meantime, you can download the PDF from my site.
Update 2: See my updated post Garlington's Galatians Commentaries.