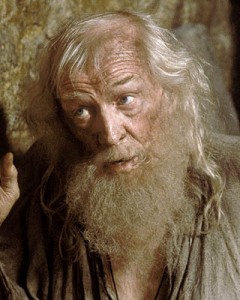 When was Abraham justified? This might seem like a rather elementary question with an obvious answer: Abraham was justified when he believed the Lord and the Lord reckoned it to him as righteousness, which is recorded in Genesis 15:6. Certainly Paul's use of this text in defense of justification by faith apart from works in Romans 4 and Galatians 3 confirms that Genesis 15:6 was the precise point of Abraham's justification, doesn't it? This is probably what most people assume. This is what I thought—prior to giving it some careful consideration.
I'm now convinced that Abraham was already justified prior to the events recorded at the beginning of Genesis 15. In this post I'd like to give some arguments in favor of this position, and in the next post I will answer objections and respond to potential problems.
As I see it, the main issue hinges on one central point:
Abraham had genuine faith in God prior to Genesis 15.
Here are some arguments that demonstrate this point:

The Form of the Hebrew Verb: The Hebrew construction strongly suggests that this was not the first time Abraham believed; rather, faith was Abraham's characteristic response to God. The verb

אמן

("to believe") is a waw perfect (

וְהֶאֱמִ֖ן

) rather than a waw consecutive imperfect (

ואמן

). The waw consecutive imperfect is the normal form for past action. The independent perfect carries basically the same force. Moses had two options available to him to convey the simple past, "he believed." He chose neither. This is what we would expect if Genesis 15:6 recorded Abraham's first act of genuine faith. The independent imperfect and the waw perfect are often semantically equivalent and are used to convey modality, frequentativity, or futurity. The frequentative is the most likely meaning in this context. The idea would be something like, "And he kept on believing the Lord." The grammatical evidence, then, suggests that this was not Abraham's first act of faith, and consequently not the point of his justification. (See this document (Word | PDF) for supporting sources, esp. Carson, et al., NBC; Ross, BKC; Vickers, JBR; and Wenham, WBC.)
Evidence from Abraham's Life: While it is true that the first mention of the word for faith (the verb

אמן

) in the Bible is not until Genesis 15:6, the act of faith is clearly present prior to that. From the very beginning of the account of Abraham's life, the Scripture records his devotion to the Lord and his response of faith to all that the Lord promised him and asked him to do. The continual pattern of Abraham's life for the first ten years of its recorded history was radical obedience rooted in a deep trust in God.
New Testament Confirmation: Removing all doubt, Hebrews 11:8 makes clear that Abraham's faith in Genesis 12 was genuine faith: "By faith Abraham obeyed when he was called to go out to a place that he was to receive as an inheritance. And he went out, not knowing where he was going." The author of Hebrews, in setting forth examples of faith to be followed, intentionally begins the story of Abraham with Genesis 12, when he "by faith" obeyed the Lord, believing His promises to him to be reliable. Had Abraham still been an idolater (cf. Joshua 24:2) and his faith something less than genuine, surely the author of Hebrews would have cited Genesis 15 or some point later in the narrative as the start of Abraham's exemplary faith.
Conclusion: If we conclude, then, that what Abraham had prior to Genesis 15 was genuine faith in God and His promises—which is where all the evidence points, it seems we must also conclude that Abraham was justified prior to Genesis 15. To resist this conclusion is to reject Scripture's teaching that God justifies at the moment genuine faith exists. (One may argue in response that such an interpretation is anachronistic and is guilty of reading NT theology back into the OT. I grant that the OT does not explicitly connect justification to the first act of faith. But I think the burden of proof lies on the one who would suggest that justification does not take place when genuine faith first exists. Furthermore, such a position would seem to make the precise time of justification rather arbitrary.)
Here are a couple of additional considerations:
The Gospel in Genesis 12: Paul quotes (with slight modification) Genesis 12:3 in Galatians 3:8 and says that Abraham had the good news preached to him, which—I have sought to demonstrate—he believed. This calls into question the notion that Abraham had substantially different revelatory content—which would have been insufficient for Abraham to have been saved—prior to Genesis 15.
Post-Conversion Reckoning as Righteousness: The language of God's reckoning as righteousness is perhaps used as non-conversion language. Paul's use of Genesis 15:6 in Romans 4:22, where he says, "Wherefore it was reckoned to him as righteousness (

διὸ [καὶ] ἐλογίσθη αὐτῷ εἰς δικαιοσύνην

)," is connected to Abraham's faith in Genesis 18, which is post-conversion for both the Genesis 12 and Genesis 15 views. Some argue on this basis that God reckoned Abraham's subsequent faith as righteousness as well. This would mean that God's reckoning righteousness need not be connected merely to conversion, but to faith as often as it is exercised throughout the Christian life. This is essentially the point Calvin makes (see this document [Word | PDF]). We are always considered or reckoned righteous through faith—from start to finish.
Sources Supporting the Genesis 12 View
As confirmation to the above conclusion, it is nice to know that virtually all the commentators and theologians that I have come across who deal with the issue are in agreement that Abraham was justified by the events recorded at the beginning of Genesis 12. Luther, Calvin, Brakel, and Spurgeon defend a Genesis 12 justification, as do O. Palmer Robertson and Brian Vickers. (See this document [Word | PDF].)
Here are a few selections:
Luther:
Therefore if you should ask whether Abraham was righteous before this time, my answer is: He was righteous because he believed God. But here the Holy Spirit wanted to attest this expressly, since the promise deals with a spiritual Seed. He did so in order that you might conclude on the basis of a correct inference that those who accept this Seed, or those who believe in Christ, are righteous. (See this document [Word | PDF] for citation information and fuller context).
Calvin:
Therefore, by a consideration of the time in which this was said to Abram, we certainly gather, that the righteousness of works is not to be substituted for the righteousness of faith, in any such way, that one should perfect what the other has begun; but that holy men are only justified by faith, as long as they live in the world. . . . But now since after such great progress, he is still said to be justified by faith, it thence easily appears that the saints are justified freely even unto death. (See this document [Word | PDF] for citation information and fuller context).
Brakel:
Since justification is the fruit of faith when first exercised, justification is also the fruit when faith is exercised by renewal. This we observe for example in Abraham. Abraham was already a believer and had long before been justified prior to the promise in Genesis 15 being given to him, namely, "So shall thy seed be" (vs. 5). It is nevertheless stated in verse 6, "And he believed in the LORD; and He counted it to him for righteousness." . . . Abraham was already justified prior to this; nevertheless, when subsequently he believed again, he was again justified. (See this document [Word | PDF] for citation information and fuller context).
Spurgeon:
I take it, beloved friends, that our text does not intend to teach us that Abram was not justified before this time. Faith always justifies whenever it exists, and as soon as it is exercised; its result follows immediately, and is not an aftergrowth needing months of delay. The moment a man truly trusts his God he is justified. Yet many are justified who do not know their happy condition; to whom as yet the blessing of justification has not been opened up in its excellency and abundance of privilege. (See this document [Word | PDF] for citation information and fuller context).
Robertson:
The fact that this declaration concerning the faith and resulting righteousness of Abraham comes at this particular juncture does not imply that now for the first time he believes and his faith is reckoned to him for righteousness. To the contrary, he continues in a state of faith and its resulting righteousness. But the placing of this declaration of righteousness at this juncture of the patriarch's life underscores the fact that nothing has been added to faith as the way to righteousness. (See this document [Word | PDF] for citation information and fuller context).
Vickers:
When Paul chooses to include Abraham in Romans, he is not simply using a handy example that just happens to support his argument, nor does he merely use Genesis 15:6 as a proof text. While Genesis 15:6 is not, as we will see, the first time Abraham believed, and subsequently not the time of his, so to speak, conversion, it is a pivotal moment in the biblical narrative. (See this document [Word | PDF] for citation information and fuller context).
Sources Supporting the Genesis 15 View
The view that holds that Abraham was not saved until Genesis 15 finds virtually no support at all throughout church history (at least not that I have been able to find in hours of research in scores of commentaries and hundreds of journals) and puts one in the company of Origen and Walter Eichrodt. (See this document [Word | PDF].) I welcome other supporting sources.
Here are two selections:
Origen:
Was Abraham justified just because he had the faith to believe that he would be given a son? Or was it also because of all the other things which he had believed previously? . . . Before this point, Abraham had believed in part but not perfectly. Now, however, all the parts of his earlier faith are gathered together to make a perfect whole, by which he is justified. (See this document [Word | PDF] for citation information and fuller context).
Eichrodt:
To see in this impressive picture of the decision of faith, as it lays hold of the promise of God, and thus becomes assured of a new way into an unknown land, only adherence to and perseverance in an essential relationship of trust already existing is manifestly to underrate its importance. . . . Here a new understanding of God's activity and of his own position is opened up to him. To speak in this context of nothing more than the reinforcement of an earlier faith of Abraham is clearly to mistake the significance of this element in the thematic structure of the historian's work. Abraham makes his decision for affirming the new condition offered him in the promise, and for basing his whole future life on this foundation. (See this document [Word | PDF] for citation information and fuller context).
In the next post, I'll try to deal with objections to this view and potential problems or questions that it may raise.