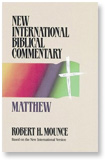 CBD has some decent books on academic closeout right now. Here are a few examples:
All of the New International Biblical Commentaries are on sale for $7.99 $19.99 (hardbacks)—$5.99 if you buy 5 or more! The NT set (18 vols. covering the whole NT) includes volumes by some solid scholars:
You may also want to check out the 11 OT volumes. (Either the set is not yet complete, or they don't have all of the volumes available on closeout.)
Other volumes worth checking out are
They also had free shipping for a couple of days, but unfortunately it is no longer available.
Footnotes
The is a largely Roman Catholic resource, but still valuable for evangelicals, especially at this price. ↩