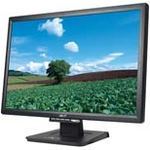 Several months ago I bought an external keyboard for my laptop because I was getting really sore wrists and arms from being lazy and letting my arms rest on the laptop. The edges were pressing into my arms and making them sore and numb. The external keyboard along with a wrist rest fixed that problem but created another one. In order to use my keyboard, I had to push my laptop back an additional foot or so. As a result, I was consistently getting headaches from straining to read the screen.
I decided to get an external monitor. I researched and shopped around for a while and was leaning towards a 22″ widescreen, which seemed to be the best price to size ratio. Moving from 22″ to 24″ was more than double the price, and while the 24″ Dell was what I had my eye on, I couldn't justify (or afford!) the (then) $700 price tag (now $569).
After doing some research and reading lots of reviews, I ended up going with an Acer 22″ widescreen (AL2216WBD). I purchased it from NewEgg.com for $300, which was a great price for it when I bought it. I've been super pleased and would buy another one if my laptop supported two monitors. The size and added space makes for a much more pleasant and efficient experience. The one negative that you'll read about is the stand, which is not well suited for shaky desks. If you have a solid desk, though, it won't be an issue.1
Buying this monitor solved my headache problems by allowing me to set my laptop off to the side and put the monitor closer to avoid having to strain.2 The increased size also helped a good bit.
Hang on, I'm getting to the purpose of this post. A friend of mine was recently in the market for a monitor, and I recommended this one to him. It turned out that it was on sale at NewEgg for $255. In corresponding with another friend who was considering purchasing it, I found out that he had run across a deal on it for $200 from Office Depot after a $70 mail-in rebate (and free shipping),3 which brings me to the primary purpose of the post: this is a phenomenal price for a 22″ monitor, and you should seriously considering picking one of these up if you are in the market for a monitor. You will not regret it. In fact, you'll probably wish you had two of them.
Note: To take advantage of the rebate, you must order by Saturday, May 19.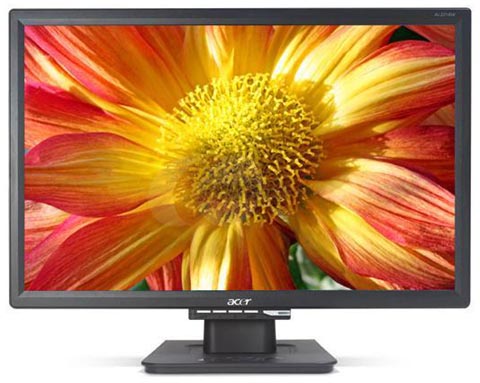 Update: I purchased another one of these for $150 last night (May 19—the deadline for the rebate) just minutes before Office Depot closed. A friend tipped me off to the fact that Office Depot will take competitors' coupons (in store only). Staples had a $50 off a $200 purchase, and I used that to bring the price down to $220. After the $70 rebate, it will end up being $150.
Update 2: CircuitCity appears to have an even better deal on this monitor than the one from Office Depot: $230 with a $50 rebate = $180.
Update 3: BestBuy apparently has this in store for $190—no coupons or rebates necessary.
Footnotes
Some graphic designers also complained that a certain shade of blue is slightly grayish, but this won't be a problem for the average user, who will probably not even be able to tell. ↩
I also learned that you should have the top of your monitor slightly above eye level. Lots of people get sore necks from using laptop screens because they are so low. ↩
I should mention that there may be tax included in the final price depending on whether there is an Office Depot in your state. The tax for the order we placed at our office was $12 or $13. A friend just order from the Chicago area, and his tax was almost $20. ↩