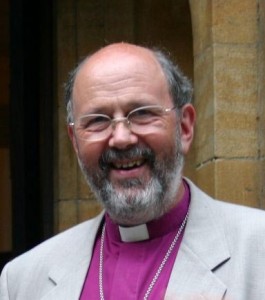 I recently read a response from N. T. Wright (Wikipedia) to an individual with concerns about Wright's views on a variety of subjects. Toward the beginning of Wright's response appears this statement, which piques my curiosity and strikes me as odd:
I believe firmly and passionately in scripture, and even more firmly and passionately in Jesus himself.
I'm puzzled by the notion of differentiating between the level of confidence and fervency of my belief in Scripture and my belief in Jesus. The two are connected, as I'm sure Wright would affirm. I believe in Jesus only insomuch as He is revealed in the inspired and inerrant Scripture. I believe in Scripture only insomuch as it is the inspired and inerrant revelation of God—Jesus being the revelatory center. To believe in one (or perhaps I should say One) more than the other seems to me problematic, much like my saying I believe my wife more than I believe what she says to me.1 To believe my wife, that is, to consider her truthful and trustworthy, is to believe what she says, to consider it truthful and trustworthy, and vice versa. I cannot think of any reasons for speaking in terms of a greater firmness and passionateness of belief in my wife than in her words.
My first reaction is to wonder if this evinces a belief that Scripture is somehow less true and less reliable than Jesus Himself. But I'm not sure what Wright meant by the statement, and speculating will probably not prove a very fruitful task and may even result in charges of libel. I don't have Wright's direct contact information, nor do I think that it is a question worthy of bothering a very busy man. So instead I'll invite my readers to enlighten me on the matter. Have you come across something in Wright's works that would perhaps shed some light on this curious statement? If so, I'd appreciate your sharing it with me.
Footnotes
I realize I've changed the expression from "believe in" to "believe," but I think such a change was necessary (since if I said I believe in my wife, you would take that to mean something entirely different from what we typically mean when we say we believe in Jesus) and actually preserves the meaning Wright intended, since to believe in Jesus means to believe Jesus and to trust in Jesus' truthfulness and trustworthiness. ↩