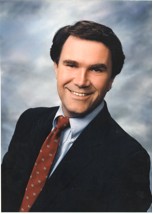 Note: The site hosting the MP3 files below no longer has them up, but Archive.org has them cached. I've updated the links. Make sure to right-click and select "Save link as" to download them.
I recently stumbled across and listened to two other free Bahnsen (Wikipedia | Theopedia) debates:
They aren't quite as good as the debate against Gordon Stein (Pt 1 | Pt 2 | Pt 3 | transcript), but they are still worth listening to.
By the way, if you are unfamiliar with Bahnsen, that needs to end. Read John Frame's opinion of Bahnsen, where he says,
I do honor him, as one God singularly gifted for the spiritual warfare of our time. I hope that his example inspires others to join the fray with similar brilliance, passion, and commitment. I have recommended the tapes of the Stein debate to many of my students. Whatever we may say about the debate genre, there is a place for confrontation and for the intellectual exposure of Satan's lies. In those respects, Bahnsen still has no peer.
Edward Tabash's "arguments" were just plain laughable. I would summarize the essence of his contention this way:
Major Premise: God is evil.
Minor Premise: I hate God.
Conclusion: God does not exist.
The conclusion is obviously a non sequitur, and the major premise is incredibly erroneous. All we learn from Tabash is that he hates God, whose existence, by the way, he is trying to disprove! In his concluding appeal, Tabash tells the audience that if they are going to believe in God, just make sure it's not the evil God of the Bible, again, whom Tabash hates.
Update: Lots of Bahnsen audio available at SermonAudio.ca.