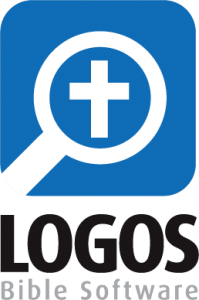 Shanna and I are in the midst of a major transition. We are wrapping up things here in Greenville, SC (like packing and trying to sell or rent our condo) and preparing to move about 2,900 miles across the country to Bellingham, WA. I will be taking a job (in the marketing deparment) with Logos Research Systems, Inc., the makers of Logos Bible Software, and Shanna will be looking for work once we get settled in. I didn't realize how big of a task preparing for a move like this would be! It's good for us, though, because it's making us rely upon God more than when we feel like we have things under control.
We'd appreciate your prayers. Here are some specific things you can pray for us:
That God would continue to pour out His grace on us and teach us to rely upon and rest in Him.
That we would find a buyer or renter for our condo ASAP. Though the bank thinks we can afford two mortgages, I'm not convinced!
That we would have a safe and enjoyable trip to Bellingham. We'll be driving a 22′ Penske truck and pulling our car behind us! Pray especially that we won't run into snow in the mountains.
That we would adjust well to the weather and culture. Bellingham is very different from Greenville! We're enjoying the sun while we still can! In fact, we're heading out right now for one last picnic.
That we would find a solid church where we can minister and grow. Silver Beach Community Church looks like it might be a pretty good fit.
That Shanna would find an enjoyable and well-paying job. We are hoping that something will open up for Shanna at Logos, perhaps in the shipping department or as a receptionist. We have only one vehicle, so this would be ideal.
That I would learn my job responsibilities quickly and perform them well.
That I'd be able to make progress on my dissertation!
That God would show us more of Himself and use us for His glory in this next chapter of our lives.
We'll try to give an update once we arrive in Bellingham and get settled in.
If you're in the Greenville area and want to lend a helping hand, give me a call (864-238-1989). We'll be loading the truck on Tuesday afternoon (10/30).