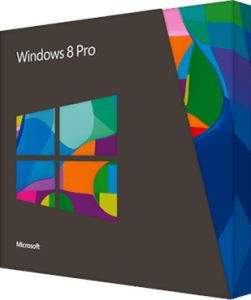 Windows 8 has been out for a few months, and it's had mixed reviews. Some people like it; others hate it. I'm convinced that it's a worthwhile upgrade for Windows 7 users (and a must for Windows Vista and earlier users)—especially at the current introductory price.
My experience with Windows 8 went something like this:
Intrigued. When I saw what Windows 8 was going to try to do, I was impressed. Could Microsoft really unify desktop/laptop and tablet/phone OSes and apps?
Frustrated. When I started trying to use it during the beta stage, my excitement turned to frustration. Where's the Start button? Isn't the new Start screen a step backwards? What use is there to having two different versions of the same apps? Why is sleeping, restarting, etc. buried? Wasn't this really just two very different OSes poorly stitched together?
Happy. Once I started noticing all of the nice little improvements throughout the OS and realized that I could ignore the new Start screen and launch apps and find stuff just as easily as I could in Windows 7 (hit the Windows key and start typing), I was sold on Windows 8.
Many others have had the same experience. So expect a learning curve and an adjustment period before you give up.
Here are 8 reasons you should consider upgrading to Windows 8:
Speedy startup. They did a lot to speed up the boot time. I don't restart often, but when I do, I appreciate how quickly I'm back up and running.
Attractive user interface. The new clean, flat UI is attractive. It also contributes to the overall snappier performance.
Better search. Just like with Windows 7, you hit the Windows key and start typing. In Windows 8, the results are organized in three categories: apps, settings, and files. If you want to jump straight to settings or files, you can hit Windows + w for settings or Windows + f for files.
Smarter moving and copying files. Moving and copying files is improved. If you're copying multiple sets of files at a time, they're now conveniently grouped together. Even better, there's much smarter duplicate file resolution.
New Task Manager. The new Task Manager is awesome. It has everything you need to manage your apps, performance, resources, and more.
Remote access. Microsoft's cloud storage app, SkyDrive, lets you access any file on your computer from another computer—even if you're not sharing it. Dropbox and Google Drive are great (and I use them both), but neither of them can do that.
Cloud sync of settings and preferences. Since your Windows 8 installation is now tied to your Microsoft account, your settings and preferences are stored in the cloud and synced across your Windows 8 devices.
Introductory discount. You can upgrade to Windows 8 Pro for only $39.95 for a download or $66.99 for a DVD. That's unheard of for Microsoft. The price is the same whether you're on XP, Vista, or 7, and it doesn't matter what level you have (e.g., Home Basic or Home Premium). Starting on February 1, the price will go up to $199.95.
A few other nice improvements include Hyper-V, refresh or reset Windows, spell check, and file deletion without being asked to confirm that you really hit the delete key.
If you think you might upgrade to Windows 8 at some point, there's good reason to do so by January 31.
Are you going to upgrade? Why or why not?
If you've already upgraded, are you glad you did? What do you like or dislike?