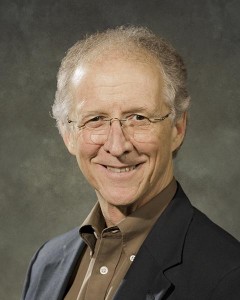 John Piper's view on alcohol consumption is encapsulated in these four sources:
Total Abstinence and Church Membership
"Total Abstinence and Church Membership," though delivered nearly 32 years ago, is his most extensive treatment on the subject (that I've come across). In it he gives four main reasons that he personally abstains from alcohol consumption:
". . . because of my conscience."
". . . alcohol is a mind-altering drug."
". . . alcohol is addictive."
". . . to make a social statement."
While he argues that "Christians in America today [should] abstain from the use of alcoholic drink as a beverage," he acknowledges that Scripture doesn't explicitly forbid it. In fact, he also argues that "abstinence [should not] be a requirement for church membership" and even led the elders at his church to alter a line in their church covenant that required total abstinence for membership.
As a result, they replaced "We engage . . . to abstain from the sale and use of intoxicating liquors as a beverage." with "We engage . . . to seek God's help in abstaining from all drugs, food, drink, and practices which harm the body or jeopardize our own or another's faith."
Flesh Tank and Peashooter Regulations
"Flesh Tank and Peashooter Regulations" was a follow-up message preached the Sunday before that change officially took place. In it he reiterates his objections to alcohol consumption, but primarily goes after legalism and why requiring abstinence for church membership is wrong.
. . . God hates legalism as much as he hates alcoholism. If any of you still wonders why I go on supporting this amendment after hearing all the tragic stories about lives ruined through alcohol, the reason is that when I go home at night and close my eyes and let eternity rise in my mind, I see ten million more people in hell because of legalism than because of alcoholism. And I think that is a literal understatement. . . .

. . . Legalism is a more dangerous disease than alcoholism because it doesn't look like one. Alcoholism makes men fail; legalism helps them succeed in the world. Alcoholism makes men depend on the bottle; legalism makes them self-sufficient, depending on no one. Alcoholism destroys moral resolve; legalism gives it strength. Alcoholics don't feel welcome in church; legalists love to hear their morality extolled in church. Therefore, what we need in this church is not front-end regulations to try to keep ourselves pure. . . .
Another source, "Brothers, Don't Fight Flesh Tanks with Peashooter Regulations," in Brothers, We Are Not Professionals: A Plea to Pastors for Radical Ministry [Logos], 151–58 (Nashville: Broadman & Holman, 2002), simply reworks and condenses this sermon.
Is It Okay to Drink Alcohol?
A more recent treatment of the subject is found in this Ask Pastor John video.
Is Drinking Alcohol a Sin?
Most recently (October 23, 2013), John Piper addressed this in another Ask Pastor John podcast, "Is Drinking Alcohol a Sin?" He takes the same basic approach, but he seems to have softened in his desire to persuade others to abstain.
My Personal Stance
I don't drink alcohol, for many of the same reasons that Piper doesn't. I'd probably add at least two other far less important reasons:
Cost: It's more expensive than water, which is almost all I ever drink.
Taste: Like coffee, alcohol tastes horrible. (I had a sip of wine for communion in a Russian Baptist Church in Riga, Latvia. And I also had a non-alcoholic beer with a missionary in Krakow, Poland.) Friends who drink alcohol tell me that you have to learn to like it. I think there are many other worthier things to learn to like.
I also think it is useful to acknowledge that the alcoholic beverages of today are generally more alcoholic than the beverages in New Testament times, so that it's not an apples-to-apples (or grapes-to-grapes!) comparison.
I appreciate Piper's desire to help others think through some of the wisdom issues of total abstinence. But I equally appreciate his balance in not going beyond Scripture and forbidding what Scripture does not.
For more from Piper on this subject, see these additional sources:
"Don't Turn to Alcohol, Turn to the Spirit," in "Be Filled with the Spirit," a sermon on Ephesians 5:18 preached on March 8, 1981
"The Issue Is Scripture!" Taste and See article, October 20, 1981
"Is It a Sin to Smoke or Eat Junk Food?" Ask Pastor John podcast, February 1, 2008
See also my post "Thoughts on Proverbs 31:6–7."