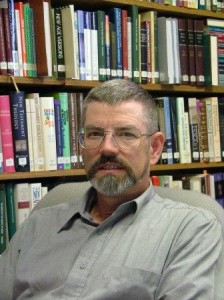 Professor and blogger Rod Decker posted on his blog this weekend about his cancer. It appears to be more widespread, more aggressive, and more serious than they originally thought. He's begun treatment to control and reduce the cancer, and he'd appreciate your prayers—as we all would if we were in his shoes.
As I read his post, I was reminded of how often I hear about a friend's or acquaintance's getting or dying from cancer—especially with how connected the internet has made us all. I was also reminded that the chances are good that it will touch me or my family at some point.
While it's not appropriate to worry about a "frowning providence" that God might have in store for us, it is good to equip ourselves with biblical thinking about sickness and death (Ec 7:2). To that end I'd encourage you to read Rod's post, especially the third paragraph.