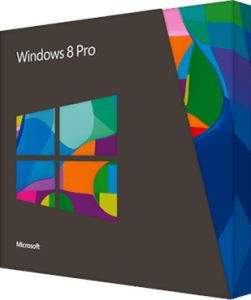 Windows 8 has been out for a few months, and it's had mixed reviews. Some people like it; others hate it. I'm convinced that it's a worthwhile upgrade for Windows 7 users (and a must for Windows Vista and earlier users)—especially at the current introductory price.
My experience with Windows 8 went something like this:
Intrigued. When I saw what Windows 8 was going to try to do, I was impressed. Could Microsoft really unify desktop/laptop and tablet/phone OSes and apps?
Frustrated. When I started trying to use it during the beta stage, my excitement turned to frustration. Where's the Start button? Isn't the new Start screen a step backwards? What use is there to having two different versions of the same apps? Why is sleeping, restarting, etc. buried? Wasn't this really just two very different OSes poorly stitched together?
Happy. Once I started noticing all of the nice little improvements throughout the OS and realized that I could ignore the new Start screen and launch apps and find stuff just as easily as I could in Windows 7 (hit the Windows key and start typing), I was sold on Windows 8.
Many others have had the same experience. So expect a learning curve and an adjustment period before you give up.
Here are 8 reasons you should consider upgrading to Windows 8: